JO - FABRIC PAINTING SERIES
GARANCE GRAND & PETIT - SERIES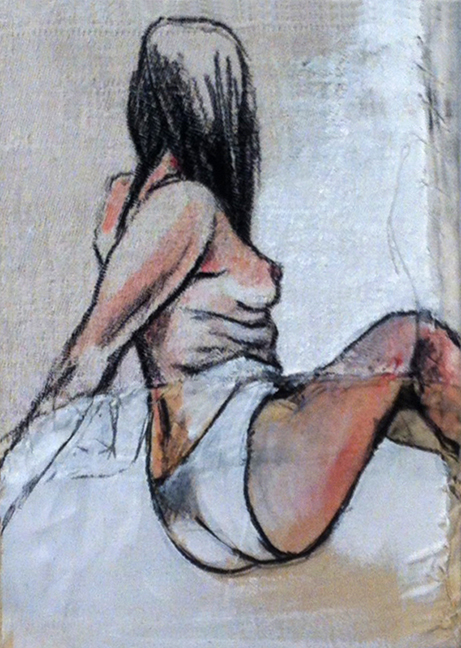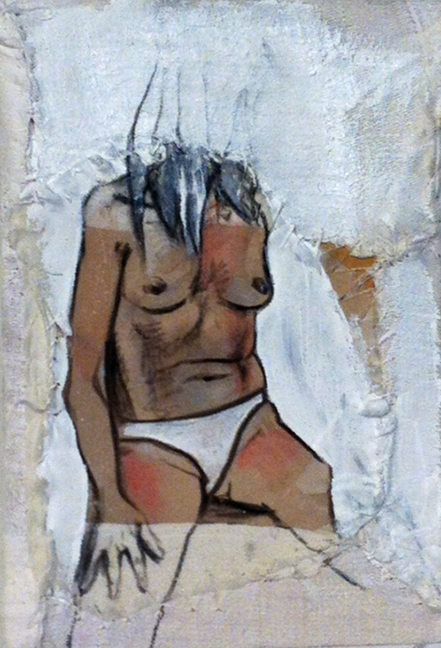 FABRIC PAINTINGS - SERIES
ANNE-VALÉRIE DUPOND
(b. 1976, France)
Anne-Valérie Dupond, born in 1976, studied at Marc Bloch University in Strasbourg, and obtained her Master's degree in Fine Arts in 2000.
Since 2001, Dupond has worked with Parisian Gallery Edgar, and until 2011, with Dufay-Bonnet Gallery, also in Paris. Not only has Dupond's work been exported around the world, but she has collaborated on numerous high profile projects, including fashion houses such as Kenzo, Undercover, Le Printemps, and Comme des Garçons, which is quite evident in her body of work, "Travaux de Couture".

"My work is making sculptures with fabrics. I'm working simply with recovered fabrics, needle and thread. I try to create a world crafted from sensitivity, ranging from the bestial (hunting trophies and animals of all kinds) to human representations such as busts of historic figures, pin-ups, and baroque sculpture. Whatever the representation, I like to approach the female/male duality with humour, playfully caricaturizing the stereotypes."
Anne-Valérie Dupond currently lives and works in France, and is represented by the DECORAZONgallery.
ANNE-VALÉRIE DUPOND - PORTFOLIO (PDF)
ANNE-VALÉRIE DUPOND - VIDEO - INTERVIEW